The International Language Institute (ILI) was founded in 1983 and is recognized as one of Canada's leading private language training institutes. Since 1983, thousands of international students have selected ILI to learn English, to prepare for University, or for the TOEFL or IELTS exam. Here are a few highlights:
ILI is a Designated Learning Institution under the new Citizenship and Immigration (CIC) regulations. This designation qualifies ILI to issue Letters of Acceptance (LoA) to international students for long-term study in Canada.
ILI was the first certified Cambridge teacher training centre in North America to offer CELTA, the certificate in Language Teaching to Adults.
ILI is a member of TESL Canada. CELTA-trained teachers are a hallmark of ILI's instructional programs. www.tesl.ca
Under formal agreements, ILI's University Preparatory English program is accepted in place of an official TOEFL or IELTS score at several leading colleges and universities in Atlantic Canada.
In 2005, ILI was awarded Canada Language Council's highest honour, the Lynn Howes Award, for quality and innovation in the delivery of language training programs and services.
ILI conducts holiday study programs for students sponsored by foreign Ministries of Education, educational councils and universities such as the Abu Dhabi Educational Council, Saudi Arabia's Academic Company for Educational Services, private Japanese high schools and Korean youth study programs.
ILI officers have played a variety of major roles in the development of the language training industry in Canada.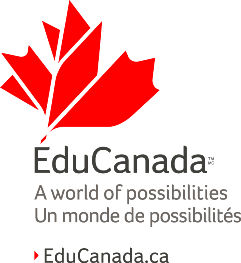 Located in the heart of Halifax University District, the new ILI school is only a 1,000-metre walk from King's College, the College of Art and Design, Saint Mary's University, and Dalhousie University.
With Point Pleasant Park and the Entertainment District on Spring Garden Road within walking distance, ILI's new school is an ideal address for students to study English in Canada.